Patient testimonials
Take a look and see what our patients say about their experience with Fertility Solutions. All testimonials are from verified patients through Doctify.
What do our patients say

Our patients choose Fertility Solutions for not only our professional expertise and success rates, but also our personalised care and outstanding results.

Contact us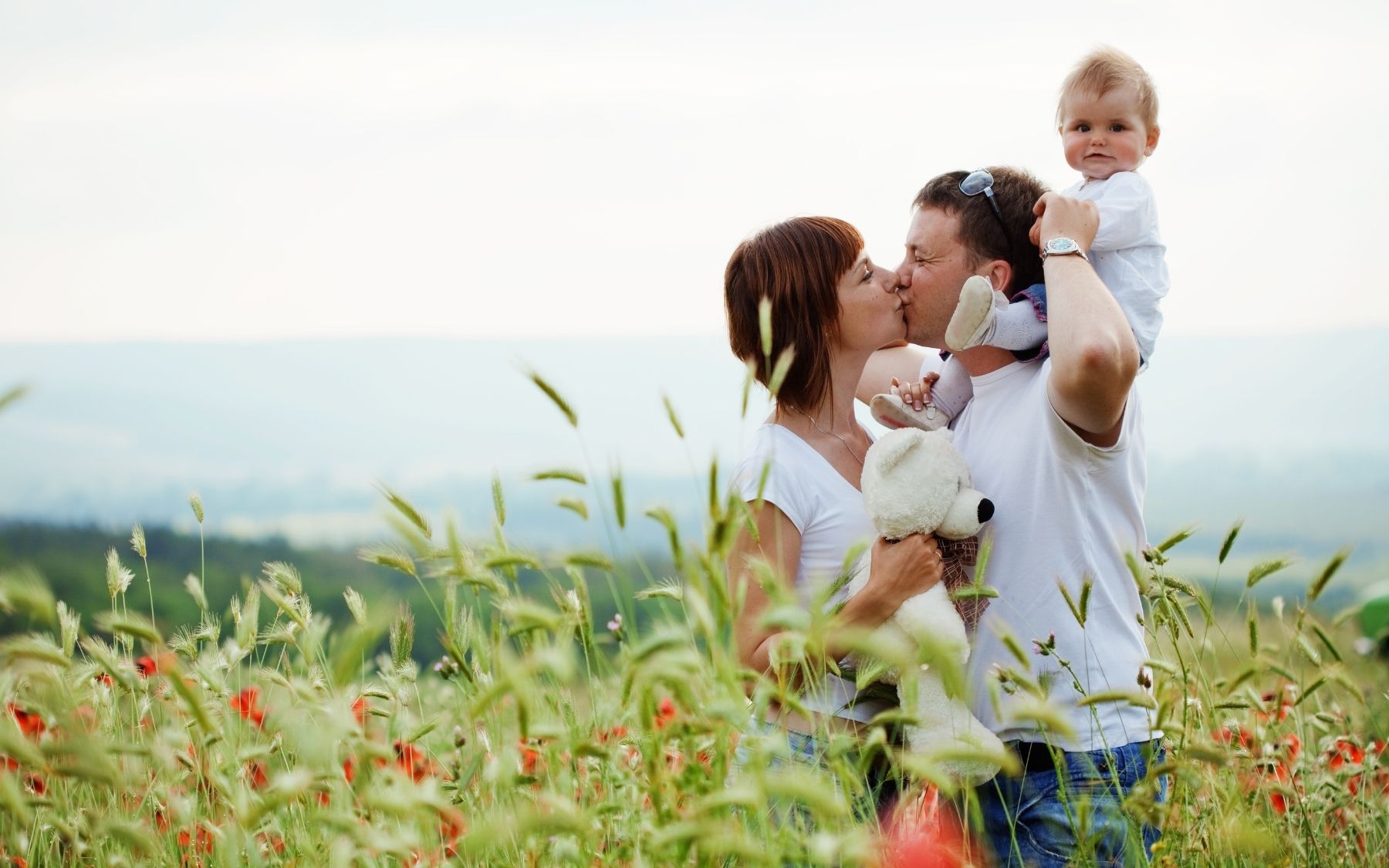 A couple approached us in their late thirties
They had been trying to conceive for 7 years and had been diagnosed with unexplained infertility. The couple had endured 3 failed cycles of IVF treatment. On each IVF cycle a good number of eggs and embryos were created and with each cycle a pregnancy was achieved. Sadly, each pregnancy ended in a miscarriage at the early stage. Semen analysis each time had been revealed to be normal with good numbers of motile sperm with a normal shape.
After advice from the Fertility Solutions team a DNA fragmentation test was recommended and found to be abnormal. A referral to a urologist was advised. After thorough investigation by the urologist the man was found to have a grade 2 varicocele in his left testicle. This was then embolised and the sperm retested 3 months later. The DNA fragmentation was found to have significantly improved and the couple conceived naturally giving birth to a healthly baby girl.
Fertility Solutions were very professional in the service they provided, I was made to feel welcome, and my appointment was on time in comfortable surroundings.
Very happy with the service. The procedure for the test was clearly instructed and the subsequent analysis was communicated effectively.
Very professional. I highly recommend.
Highly professional and friendly. Claire explained things incredibly well in plain English and remained realistic throughout which I very much appreciate.
Very professional and knowledgeable embryologists delivering high quality service - highly recommended!
Lovely, helpful staff. Made the experience easy and comforting.
The whole process was amazing and highly informative.
Friendly reliable and knowledgeable staff. Discrete service. Clean and pleasant premises.
From the initial enquiry to the actual appointments very smooth. Very helpful and supportive team. The instructions sent via email very clear and staff always at hand to help with any queries.
Leah was very helpful in explaining the process of a semen sample. Fantastic customer service.
Staff were very friendly and answered the phone promptly.
Whilst organising Fertility Treatment overseas an unexpected / up to date test was required at the very last moment and before being able to begin that treatment. After contacting The Beaconsfield Clinic, they were able to see me the very next morning and confirm my test results the following day - without wishing to discredit the NHS service, I believe this process would have taken several weeks to complete. The consultant, Claire was extremely helpful with information and advice not previously considered, even offering to liaise with our overseas practice should it be required. Therefore I cannot thank or recommend Claire and her team at The Beaconsfield Clinic enough
Very welcoming and professional
From the receptionist to the medical staff, we were given the best advise, a lot of empathy and brilliant service every step of the way. From testing to report it was done very quickly. Couldn't ask to speak to better people.
Claire was amazing and put my mind to rest regarding my worries.
The team at Fertility Solutions are very friendly, and even take time on their days off to reply to any questions. Thank you.
Claire was very professional, knowledgable and helpful. The company itself is very organised and professional. Happy with the service received.
Very professional and very accommodating in very relaxing and lovely surroundings.
It was lovely to come and get the time to be listened to. Felt relieved knowing the answers and what my next steps could be. Least I now know what is going on.
Great service by the lovely Claire, looking forward to the next steps with the consultant she is co-ordinating for me.
Brilliant service, got the results very quickly, I would highly recommend to everyone.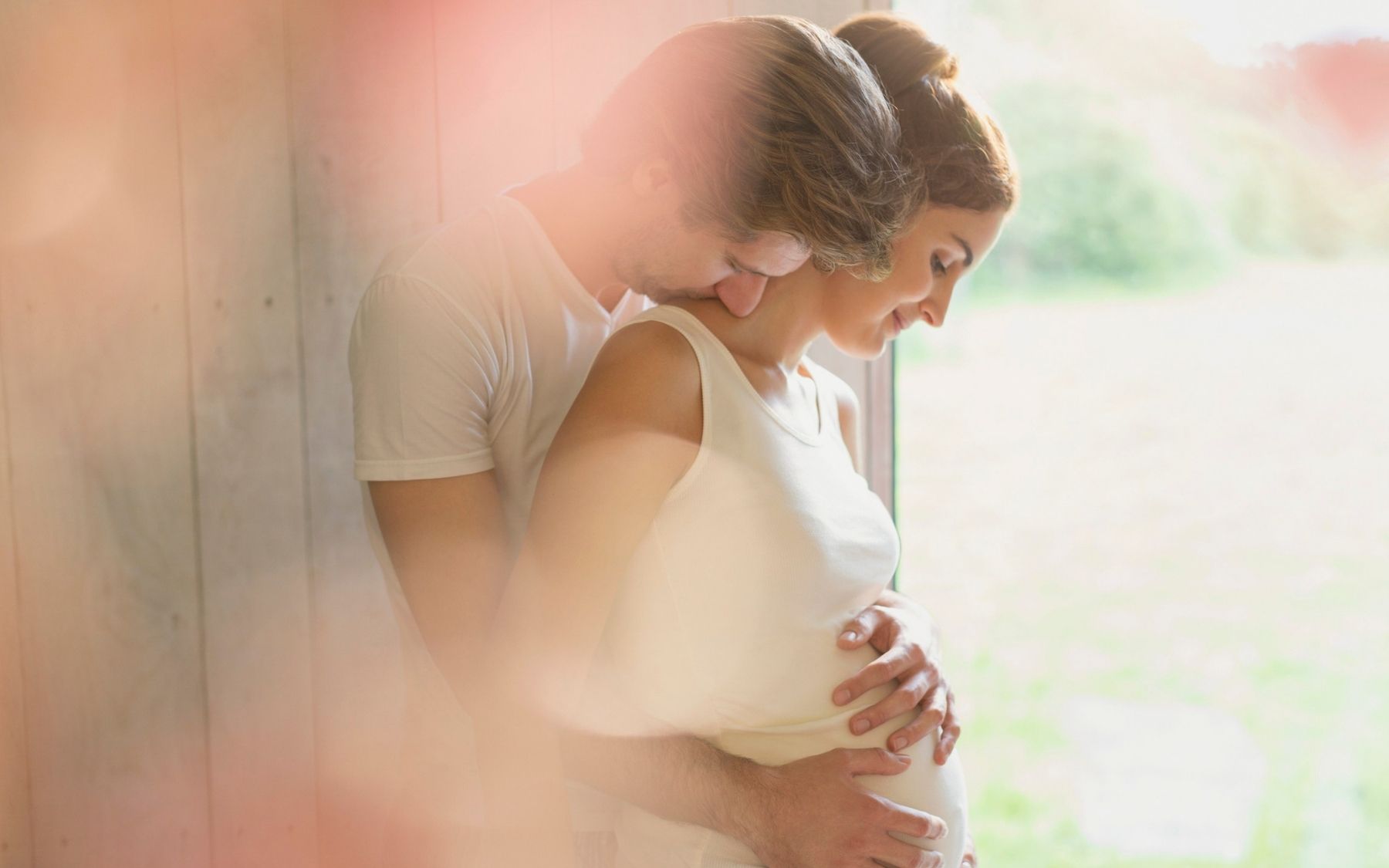 Young mid-twenties couple
A young couple both in their mid twenties, had failed to conceive over a two year period. They lived in the area that did not fund IVF until the female partner reached 34 years old. They sought the advice of a reputable IVF clinic. The sperm count showed a few sperm and IVF using ICSI was advised. The couple were surprised and sought the advice of Fertility Solutions.
Simple enquiry revealed that the man used the gym regularly where he had taken the supplements offered as part of his fitness programme and which he believed were protein only for 2 years. The supplements, in fact, contained testosterone and within 3 months of stopping these, the couple conceived naturally.
Simple, informative and experience of the staff gives you the peace of mind you crave during a difficult situation.
Really great experience from Claire and her team. They made what is a sensitive situation really straightforward. Thanks so much.
I was not able to book a slot for a semen analysis for many weeks. Claire was great. Sorted it all out for me in approx a week. Explained the process, was super patient with me ( I was nervous) and was very compassionate. Claire called whenever she said she would and replied to all emails in a timely manner. I hope everyone in the 'fertility field' was as lovely as Claire. Thank you.
Really easy to use service, and great value compared with other options I looked at. Claire was amazing, going above and beyond!
Extremely helpful staff , Very easy to find the place. Everything was easy and quick without complications and very clean .The staff sorted me within few mints of Arrival. Thanks for everything.
In what was potentially the most awkward hospital appointment in my life, Claire made me feel relaxed and at ease from the outset.
Very professional, told me exactly what to expect from the process. Results consultation was well conducted helping me to understand my diagnosis and explaining the next steps.
Always really efficient service, never had any concerns & everything has always ran smoothly. Staff really friendly as well!
Very pleased with how the appointment went. We were made to feel at ease and had a very good amount of clinic time where we were given lots of useful information that wasn't full of 'jargon'! Great care and attention was given to all our questions, the scans and test results etc. Incredibly professional experience and we left feeling filled with hope and with a clear tailored plan to suit our needs and requirements.
Me and my wife were struggling to fall pregnant after over a year of trying. Visits to our GP left us feeling more confused with negative test results. We were recommended to see Mr Kalsi and it was the best decision we made on our fertility journey. He instantly put my mind at ease and following scans and tests prescribed me with the right treatment plan which over the course of 6 months drastically changed my outlook with much improved sperm counts. Mr Kalsi is a credit to the industry and have no hesitation in recommending to anyone struggling to fall pregnant.
A 29 year old man
A 29 year old man contacted fertility solutions as he was finding it difficult to access local services via his GP. He and his wife had been trying to conceive for 2 years without success. His Semen analysis revealed a low sperm count with signs of infection which can be easily seen down the microscope. A discussion with the couple revealed a strong family history of diabetes. Referral back to his GP revealed that the patient himself was diabetic and that he was suffering from a genital tract infection.
Treatment of both of these conditions has resulted in a 30% improvement in his sperm count and the quality of the sperm. The patient's wife is now pregnant.
I'd like to express my gratitude to you & your colleague Ms Foster. Thanks to the professional services you provide ; I was able to identify the issue that I'm facing with so I can seek the necessary treatment and care to address the problem.
Nice, clean and straight forward service.
We met Dr. Chapman yesterday, and were very impressed with her knowledge and experience and the way she explained everything to us. We are very much interested in getting our next cycle done under her guidance. Thanks a lot for introducing her to us.
I can not recommend this company enough, they offered us round the clock advice and support and were very welcoming. We felt very comfortable straight away, highly recommend.
Professional and discreet service. All you could ask for.
Parking facilities were very handy, only able to get weekend appointment which might suit some but was less convenient for us. The clinic was very clean, modern and Claire was very friendly. Many thanks.
Many thanks for the email/report and apologies for my extremely late response – life has been crazy hectic to say the least these last couple of months.I have some great news… Francesca is pregnant!!!
We have been made to feel so comfortable from the very beginning and they couldn't have been more helpful and supportive, Simply the best.
Claire was very sympathetic and understanding to the issues we are facing. Was accommodating and gave an explanation through every part of the process.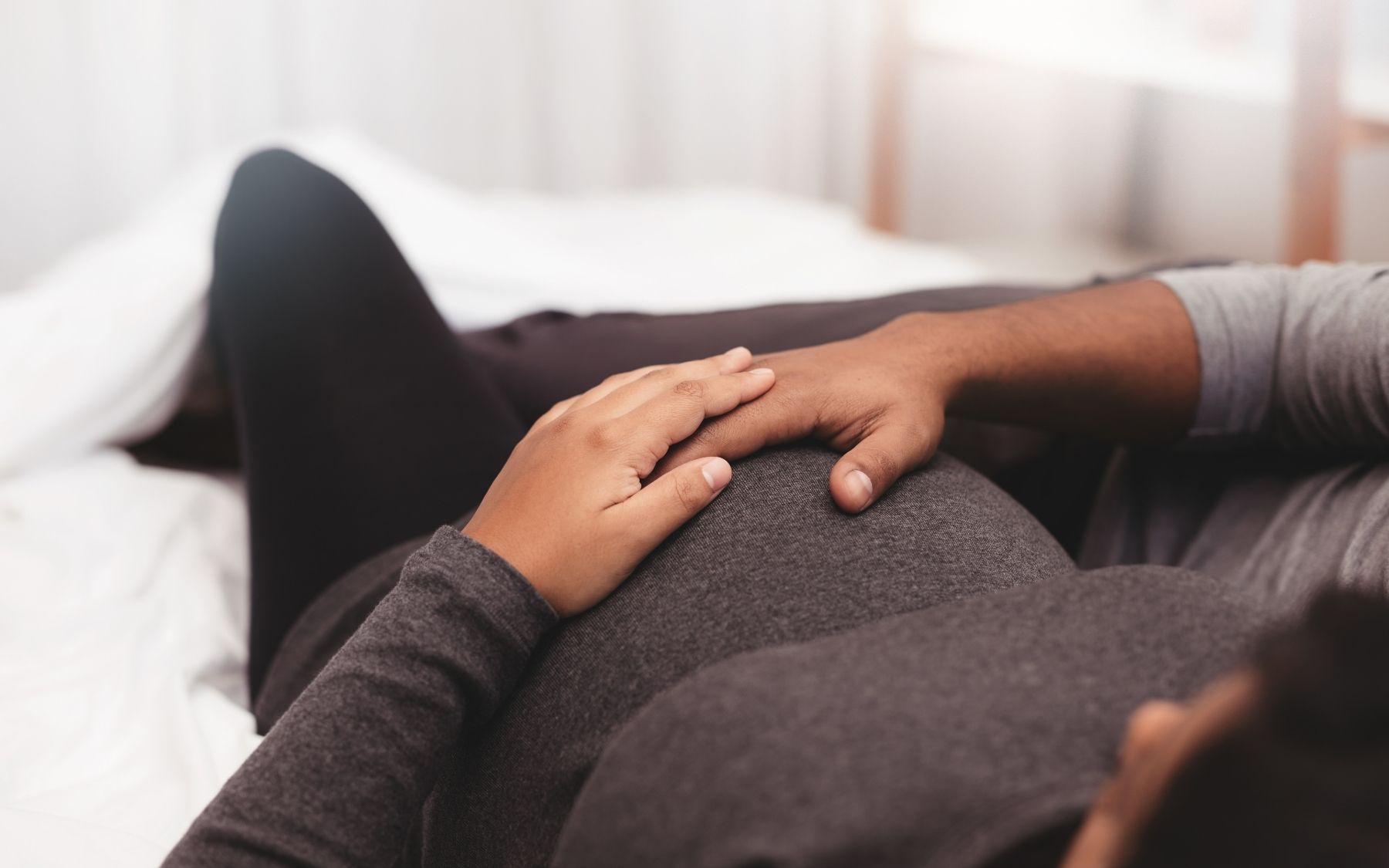 Mid-thirties couple
A 33 year old man approached us as he had been trying to conceive for over 5 years with his wife who was 36 years old. During this time the couple had undergone several cycles of IVF that were sadly not successful. During each cycle of IVF the couple were collecting a good number of eggs that were fertilising but each time their embryos were developing very slowly. Sadly no pregnancy resulted from this treatment. We carried out a semen analysis for him and quickly noticed that that the sample contained a high density of white blood cells, a semen culture test revealed an infection in the sample.
Following this discovery the gentleman was sent to see a urologist who located the source of the infection and treated it. The couple are now expecting their first child who was conceived naturally.
It is very early days but we got the result we wanted and I just wanted to say a huge thank you for all your advice and support, it was very beneficial and it clearly helped!Very helpful and friendly staff. One thing that might need improvement would be the instructions and directions to find the appointment venue. The hospital staff were unable to direct me correctly, but all worked out eventually.
So far so good, we went through a round of IVF, and are around 6months pregnant, hopefully with some good news in April. The tests you kindly arranged were incredibly useful, as your findings suggested we needed ICSI as part of the IVF process which wasn't originally planned…so thank you Claire!!!
Claire dealt with my issue really well and her explanation was outstanding.
Great service and very informative. Claire was lovely, understanding and a consummate professional.
Fertility solutions gave us a comprehensive, efficient service, the doctors were friendly, informative and clear, thank you.
Wish I had known about Claire earlier. We left more knowledgable, with a plan and for the first time we felt supported.
Claire provide professional, straight forward and informed advice that gave us confidence with the answers.
It was easy to set up an appointment for a test to be done in less than one week's time. Claire was quick in answering my questions and people at the reception where I went for the test were nice and professional.
Hi Claire, Thank you for your follow up. I'm pleased to tell you that since we saw you I'm now nearly 33 weeks pregnant and due in early March. We had pretty much given up and then it just happened!
Claire a big thanks to you and Mr Ramsay we have achieved a great fertility result with your advice and all the tests we done and I would like to give you the good news that my wife is pregnant after a very long journey trying for a baby for 12 years. I came to your clinic and after you analysed my sperm you referred me to see the urologist Mr Jonathan Ramsay he referred me to a DNA fragmentation which was high but with life style changes, a good diet and stopping smoking and drinking my DNA fragmentation came down and we conceived naturally. We are delighted.
A very friendly and professional service was provided that put me at ease at every step. It is great to be able to get the results the same day, and have someone explain them to you as well.
Excellent service. Very straight forward to organise appointment. Friendly.
Service was exceptional, incredibly caring, friendly and understanding staff that go the extra mile in helping us in our journey.
Contact us
We understand that embarking on any treatment journey is daunting and fertility treatment is no different. The team at Fertility Solutions is here to guide you every step of the way. Our aim at Fertility Solutions is to take the mystery away, help you make sense of the medical information and provide simple, clear facts about what is possible for you.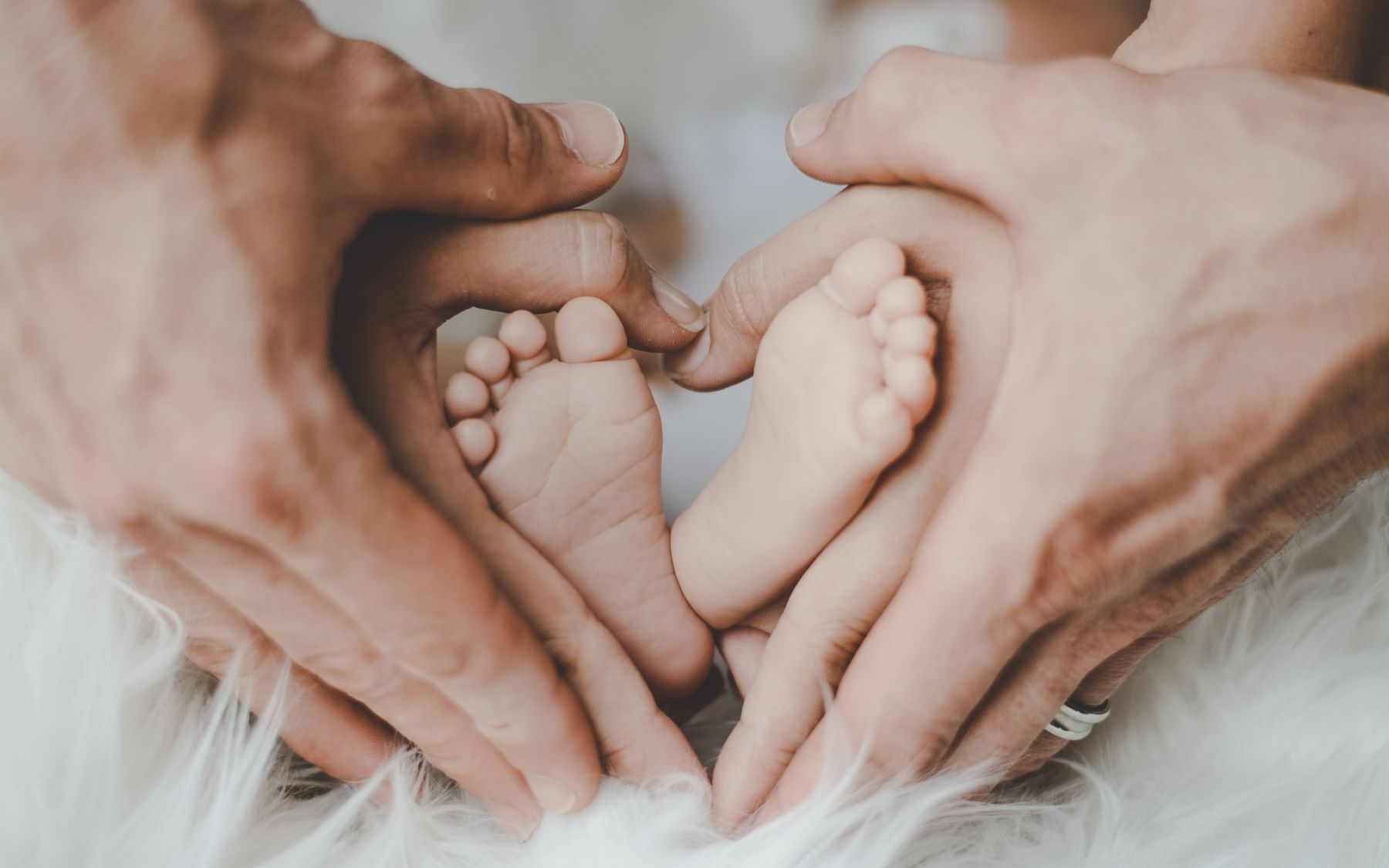 Our Clinics
We hold daily clinics at six prominent private hospitals. Clinics take place to fit in around busy lives in discreet, private and comfortable surroundings.
SEE OUR LOCATIONS